Calgary's lean and mean classical theatre company
Since 1995, we have brought the Bard alive for Calgarians through both Shakespeare and Shakespeare inspired plays. We are committed to making Shakespeare accessible through innovative performances and inspired directing.
Join The Shakespeare Company for these upcoming productions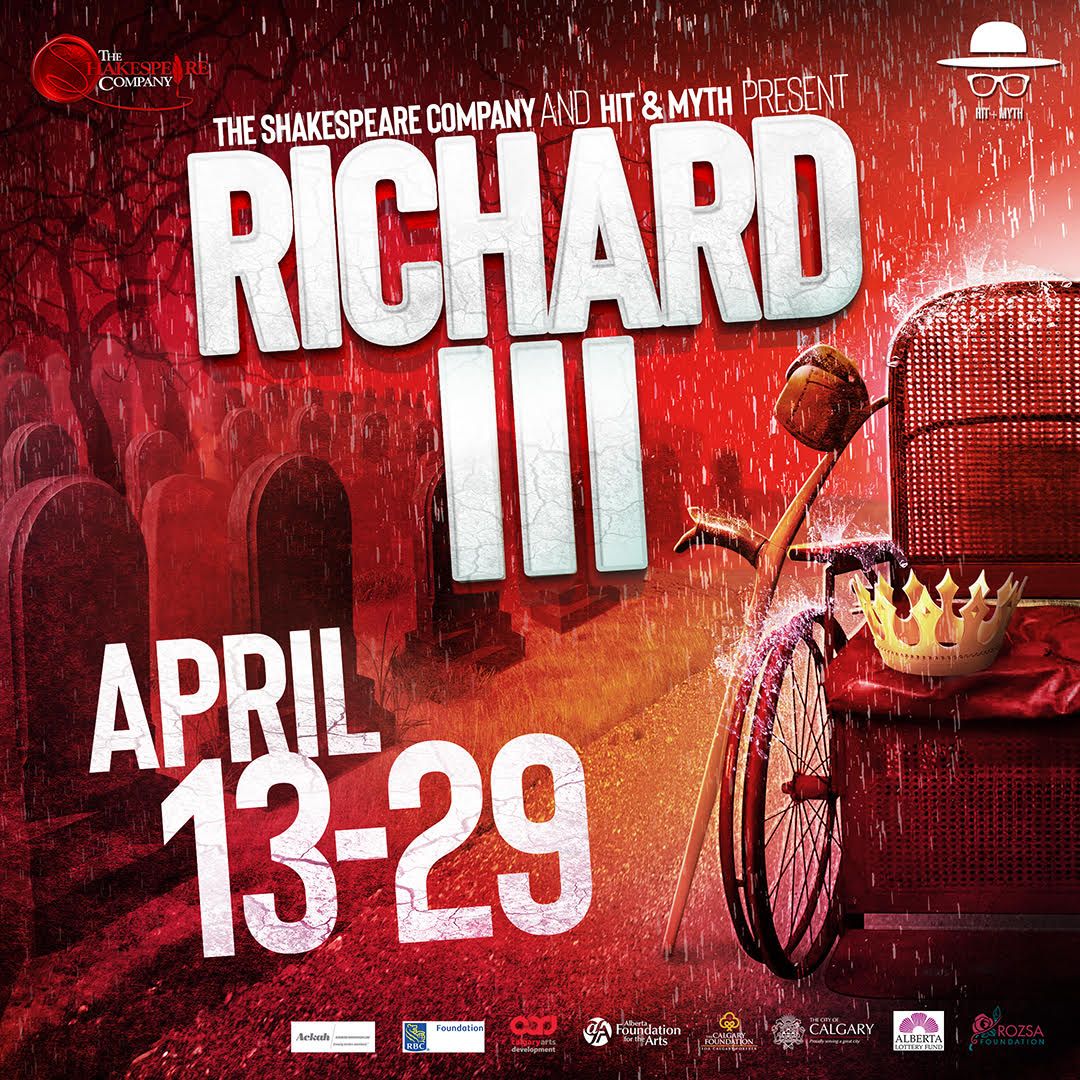 April 13, 2023 - April 29, 2023
Shakespeare's fiery drama chronicles the cutthroat ascension of a king and the havoc he leaves in his wake as he gains power over the realm.
April 18, 2023 - April 30, 2023
Teenage Dick sinks a cunning, shining dagger into an author who's buried in centuries of history and glory.