"Teenage Dick sinks a cunning, shining dagger into an author who's buried in centuries of history and glory."
The high-stakes tragedy and political drama of Shakespeare's Richard III are transported to the hallways of a contemporary high school in this darkly comedic adaptation.
Taunted with the nickname "Dick" and bullied because of his disability, Richard, the play's brilliant, charismatic anti-hero, is determined to have his revenge, and plots a ruthless path to power in a dramatic student council election. Aided by his quick-witted best friend Buck, he seeks to overthrow the bullish star quarterback Eddie to become student council president while charming the most popular girl in school into being his girlfriend. But as he falls deeper into a pattern of manipulation and greed, Richard is faced with an unexpected choice: Is it better to be feared or loved?
April 18, 2023 - April 30, 2023
Martha Cohen Theatre
215 – 8th Avenue SE Calgary, AB T2G 0K8
---
EVENINGS AT 7:30 PM | MATINEES AT 1:30 PM | NO PERFORMANCES ON MONDAY
Tickets can be purchased through Alberta Theatre Projects
Phone: 403-221-3708
*Audience Consideration: 12+
CREATOR, DIRECTOR AND PERFORMER*
CREATOR AND PERFORMER*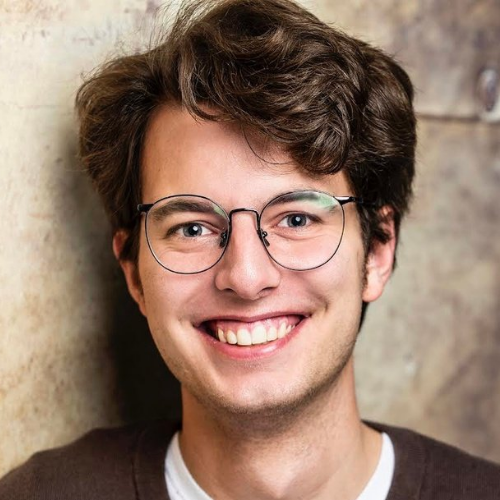 MUSICIAN*
*The participation of these Artists are arranged by permission of Canadian Actors' Equity Association under the provisions of the Dance•Opera•Theatre Policy.
Composite Effects Masks courtesy of Corey Hallisey and TC Energy
Vertigo Theatre, Theatre Calgary, Loose Moose Theatre, Storybook Theatre, Liz O'Shea, Alex Currie, Diana Leblanc, Keith Johnstone, Dennis Cahill, Ijeoma Emesowum, Tim Ford, Kunji Ikeda and James Mendez Hodes
---